Fits: Harley-Davidson (2008-2017) Dyna, (2008-2015) Softail
2-in-1 High Flow Velocity Intake System for Dyna/Softail
by

Two Brothers Racing
034-376-01-V
Our Price
$499.98
Ships in 1-2 business days
---
Not available for sale in the state of California
Click here to read Emissions Notice
---
Non-California residents please enter your zip code for verification.
For the enthusiast who likes their options. Quick change threaded V-Stack for direct air intake or threaded billet cap to bring in air through the high-flow air filter. CNC Machined aluminum with black anodize, all made in the USA. The air cleaner that does it all.
Features:
Threaded quick change velocity stack
Threaded end-cap to utilize K&N high-flow filter
CNC machined aluminum construction
Taper design for additional knee clearance
Internal breather to eliminate oil leakage
Black anodized, machined accents
Lightweight, durable components
Easy bolt-on installation
Made in the USA
Patent Pending
NOT LEGAL FOR SALE OR USE IN CALIFORNIA ON ANY POLLUTION CONTROLLED MOTOR VEHICLES.
* Exhaust & Related Performance Products Are For Closed Course Competition Use Only. Not Intended for Street Use in California.
2017 Wide Glide FXDWG
2017 Street Bob FXDB
2017 Low Rider FXDL
2017 Fat Bob FXDF
2016 Wide Glide FXDWG
2016 Switchback FLD
2016 Street Bob FXDB
2016 Low Rider FXDL
2016 Fat Bob FXDF
2015 Wide Glide FXDWG
2015 Switchback FLD
2015 Street Bob FXDB
2015 Softail Slim FLS
2015 Softail Deluxe FLSTN
2015 Low Rider FXDL
2015 Fat Bob FXDF
2015 Breakout FXSB
2014 Wide Glide FXDWG
2014 Switchback FLD
2014 Super Glide Custom FXDC
2014 Street Bob FXDB
2014 Softail Slim FLS
2014 Softail Deluxe FLSTN
2014 Low Rider FXDL
2014 Fat Bob FXDF
2014 Breakout FXSB
2013 Wide Glide FXDWG
2013 Switchback FLD
2013 Super Glide Custom FXDC
2013 Street Bob FXDB
2013 Softail Slim FLS
2013 Softail Deluxe FLSTN
2013 Fat Bob FXDF
2013 Breakout FXSB
2013 Blackline FXS
2012 Wide Glide FXDWG
2012 Switchback FLD
2012 Super Glide Custom FXDC
2012 Street Bob FXDB
2012 Softail Slim FLS

2012 Softail Deluxe FLSTN
2012 Fat Bob FXDF
2012 Blackline FXS
2011 Wide Glide FXDWG
2011 Super Glide Custom FXDC
2011 Street Bob FXDB
2011 Softail Deluxe FLSTN
2011 Rocker C FXCWC
2011 Fat Bob FXDF
2011 Blackline FXS
2010 Wide Glide FXDWG
2010 Super Glide FXD
2010 Super Glide Custom FXDC
2010 Street Bob FXDB
2010 Softail Deluxe FLSTN
2010 Softail Custom FXSTC
2010 Rocker C FXCWC
2010 Fat Bob FXDF
2009 Super Glide FXD
2009 Super Glide Custom FXDC
2009 Street Bob FXDB
2009 Softail Deluxe FLSTN
2009 Softail Custom FXSTC
2009 Rocker FXCW
2009 Rocker C FXCWC
2009 Night Train FXSTB
2009 Low Rider FXDL
2009 Fat Bob FXDF
2008 Wide Glide FXDWG
2008 Super Glide FXD
2008 Super Glide Custom FXDC
2008 Street Bob FXDB
2008 Softail Deluxe FLSTN
2008 Softail Custom FXSTC
2008 Rocker FXCW
2008 Rocker C FXCWC
2008 Night Train FXSTB
2008 Low Rider FXDL
2008 Fat Bob FXDF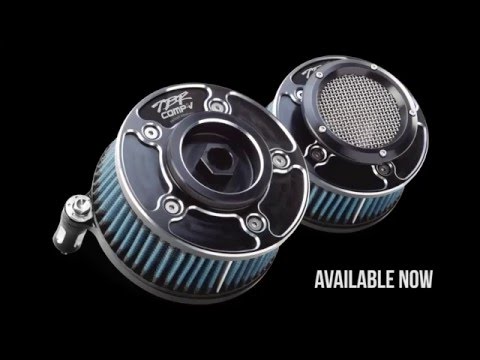 Customer Ratings & Reviews
Be the first to rate this item!