Dual Slip-On Exhaust for 13-17 Softail Breakout
by

Two Brothers Racing
Starting at
$699.98
---
Not available for sale in the state of California
Click here to read Emissions Notice
---
Non-California residents please enter your zip code for verification.
Two Brothers Racing Softail Comp-S exhaust system was developed to surpass what is offered on the market today. Engineered to compliment the quality and performance of Harley Davidson's products, this handcrafted system delivers unparalleled sound and performance for the ultimate race experience.
Features:
Dyna tuned for maximum performance.
Stock head pipe fitment.
Quick and easy install.
TIG welded by hand.
Low-end horsepower improvements.
HD Certified Chrome Plated or Ceramic Black.
Handcrafted in the USA.
Aggressive sound.
NOT LEGAL FOR SALE OR USE IN CALIFORNIA ON ANY POLLUTION CONTROLLED MOTOR VEHICLES.
* Exhaust & Related Performance Products Are For Closed Course Competition Use Only. Not Intended for Street Use in California.
2017 Breakout FXSB
2016 Breakout FXSB
2015 Breakout FXSB

2014 Breakout FXSB
2013 Breakout FXSB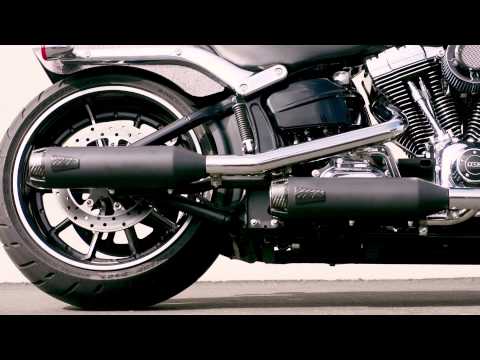 Customer Ratings & Reviews
Be the first to rate this item!