Comp-S 2-1 Stainless Steel Full System Exhaust for 06-17 Dyna
by

Two Brothers Racing
Starting at
$759.98
---
Not available for sale in the state of California
Click here to read Emissions Notice
---
Non-California residents please enter your zip code for verification.
Two Brothers Racing Dyna exhaust systems were developed to surpass what is offered on the market today. Engineered to compliment the quality and performance of Harley Davidson's products, these handcrafted systems deliver unparalleled sound and performance for the ultimate race experience.
Features:
Dyno tuned for maximum performance.
Swept-up muffler for enhanced ground clearance.
Carbon fiber end cap.
Mandrel bent stainless steel tubing.
All TIG welds done by hand.
High-temp SS wool and packing material.
Fits w/ forward and mid controls.
Accepts stock O2 sensor.
Simple, clean, and functional heat shields included.
Drops weight.
NOT LEGAL FOR SALE OR USE IN CALIFORNIA ON ANY POLLUTION CONTROLLED MOTOR VEHICLES.
* Exhaust & Related Performance Products Are For Closed Course Competition Use Only. Not Intended for Street Use in California.
2017 Wide Glide FXDWG
2017 Street Bob FXDB
2017 Low Rider FXDL
2017 Fat Bob FXDF
2016 Wide Glide FXDWG
2016 Switchback FLD
2016 Street Bob FXDB
2016 Low Rider FXDL
2016 Fat Bob FXDF
2015 Wide Glide FXDWG
2015 Switchback FLD
2015 Street Bob FXDB
2015 Low Rider FXDL
2015 Fat Bob FXDF
2014 Wide Glide FXDWG
2014 Switchback FLD
2014 Super Glide Custom FXDC
2014 Street Bob FXDB
2014 Low Rider FXDL
2014 Fat Bob FXDF
2013 Wide Glide FXDWG
2013 Switchback FLD
2013 Super Glide Custom FXDC
2013 Street Bob FXDB
2013 Fat Bob FXDF
2012 Wide Glide FXDWG
2012 Switchback FLD
2012 Super Glide Custom FXDC
2012 Street Bob FXDB
2012 Fat Bob FXDF
2011 Wide Glide FXDWG
2011 Super Glide Custom FXDC
2011 Street Bob FXDB
2011 Fat Bob FXDF
2010 Wide Glide FXDWG
2010 Super Glide FXD
2010 Super Glide Custom FXDC
2010 Street Bob FXDB
2010 Fat Bob FXDF

2009 Super Glide FXD
2009 Super Glide Custom FXDC
2009 Street Bob FXDB
2009 Low Rider FXDL
2009 Fat Bob FXDF
2008 Wide Glide FXDWG
2008 Super Glide FXD
2008 Super Glide Custom FXDC
2008 Street Bob FXDB
2008 Low Rider FXDL
2008 Fat Bob FXDF
2008 CVO Dyna FXDSE2
2007 Wide Glide FXDWG
2007 Super Glide Custom FXDC
2007 Super Gilde FXD
2007 Street Bob FXDB
2007 Low Rider FXDL
2007 CVO Dyna FXDSE
2006 Wide Glide FXDWGI
2006 Super Glide FXDI
2006 Super Glide Custom FXDCI
2006 Street Bob FXDBI
2006 Low Rider FXDLI
2006 35th Anniv. Super Glide FXDI35
2001 Wide Glide FXDWG
2001 Super Glide T-Sport FXDXT
2001 Super Glide Sport FXDX
2001 Super Glide FXD
2001 Low Rider FXDL
2000 Wide Glide FXDWG
2000 Super Glide Sport FXDX
2000 Super Glide FXD
2000 Super Glide Convertible FXDS-CONV
2000 Low Rider FXDL
1999 Wide Glide FXDWG
1999 Super Glide Sport FXDX
1999 Super Glide FXD
1999 Super Glide Convertible FXDS-CONV
1999 Low Rider FXDL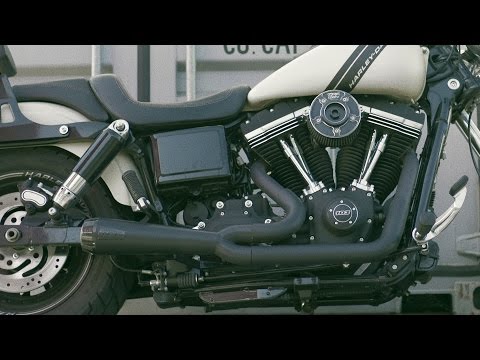 Customer Ratings & Reviews
Be the first to rate this item!